Montessori Preschool Learning Book
Sale price Price $44.55 Regular price $89.10 Unit price / per
The perfect way to play and learn at the same time! 
🔠
(and create hours of FUN and EVERLASTING memories together 🤩)



"My three-year-old granddaughter loves working in her busy book daily. It is nice to have an educational activity!"


Why is this super fun toy a must-have?
♥   Early Childhood Education: Starting the journey of early childhood education with our well-selected 12 themes including:


1. Alphabet
2. Number
3. Shape
4. Color
5. Weather
6. Season
7. Size
8. Fruit
9. Holiday
10. Animals
11. Puzzle
12. Planets
★ Family Bonding Activity: Playing with a busy book is fun for kids. Parents help kids match all different cards in the book makes it a great family bonding activity.
★ Major Upgrade: We have decided to pack the Hooks & Loop Coins in the package for safety concerns. Let the parents apply them on the pages when the book arrives because parents always do a better job than machines.
✿ Drawing Book With 8 Color Markers: It is both a busy book and a drawing book. Your kids can draw on the back of each page. Eight color pens and wipes are included in the package.
✔️ Smooth Cutting Edge: Specially anti-cutting edge design, 100% cutting proof, prevent the little hands from getting hurt.
🎁 Great Gift Idea: Busy book is packed with a beautifully designed package, making it a great gift idea for kids.
📝  Product details:
-Quantity: Montessori Preschool Learning Book
-Age appropriateness: 3+ years old


📦 Package includes:
-1 X Montessori Preschool Learning Book
-1 X Storage Waterproof Bag
- Wipe Cloth
Customer Reviews
Write a Review
Ask a Question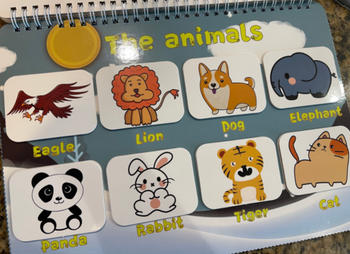 07/31/2022
Great book!
Great book my child is really engaged when working with it. I wish the Velcro was already on the book rather than having to place it on every piece. Overall one of the best purchases I have made for my child's learning/preschool needs!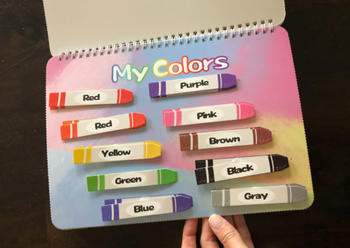 06/30/2022
Educational and fun
I purchased a Busy Board after seeing a friends toddler stick on the letters. I was surprised he was doing it so well at his young age! This book will help with letter recognition and then some. It's fun for the kids and different from tracing which can be much more difficult for beginning to learn. My son LOVED to put on the Velcro stickers. The busy board keeps him busy all right. The company was very helpful and responsive as well. I wish I would have known about these busy books when he was younger. Great way to help kids explore and learn at a young age.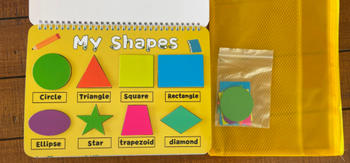 05/01/2022
My son loves his "new toy"
I purchased the busy book after my son kept wanting to play with a sticker book my mother-in-law had gotten him but that he had completed. I didn't want to buy another sticker book and have it become useless after he had played with it once when I found the busy book. He loves playing with the book and has already completed each page more than twice. Added bonus it is educational. wI would definitely purchase this book for a friend.
02/28/2022
Toddler loves this
While it does require a bit of setup, it was totally worth it for our daughter. She loves taking the pieces on and off and it's great preschool practice.
01/29/2022
Great learning book!
Very happy with my purchase. My 3yr old loves this book. He uses it all day. Very colorful and kid friendly!