Kids Educational Board
Sale price Price $29.99 Regular price $59.98 Unit price / per
Tax included. Free shipping from 🇺🇸 warehouse.
🤭Did you know 85% of the child's brain is formed by the age of 3?
Get your toddler a head start in life and try this Kids Educational Board.
Appropriate for 1-4-year-olds.
Your kids will LOVE to play with:
✅Zippers. Kids love the sound and feel of zippers. They can spend hours on zippers alone – opening them and closing them over and over again.
✅Shoelaces. This is a great way to practice tying shoes. Your toddler will have a fun time entertaining himself by trying to learn how to tie shoelaces.

✅Buckles. Each has a different clasp style, which adds an extra challenge.
✅Snap pocket. They'll love to open and take it as a challenge because they need to push it hard.
Why Kids Educational Board are best for kids?
✅Helps Kids to relieve discomfort, agitation, anxiety, and restlessness.
✅Kids understand and complete complex tasks as he grows older.
✅Enhances and Strengthen Kids Memory
✅Reach their developmental milestones sooner
✅Develop patience, attention, critical thinking, coordination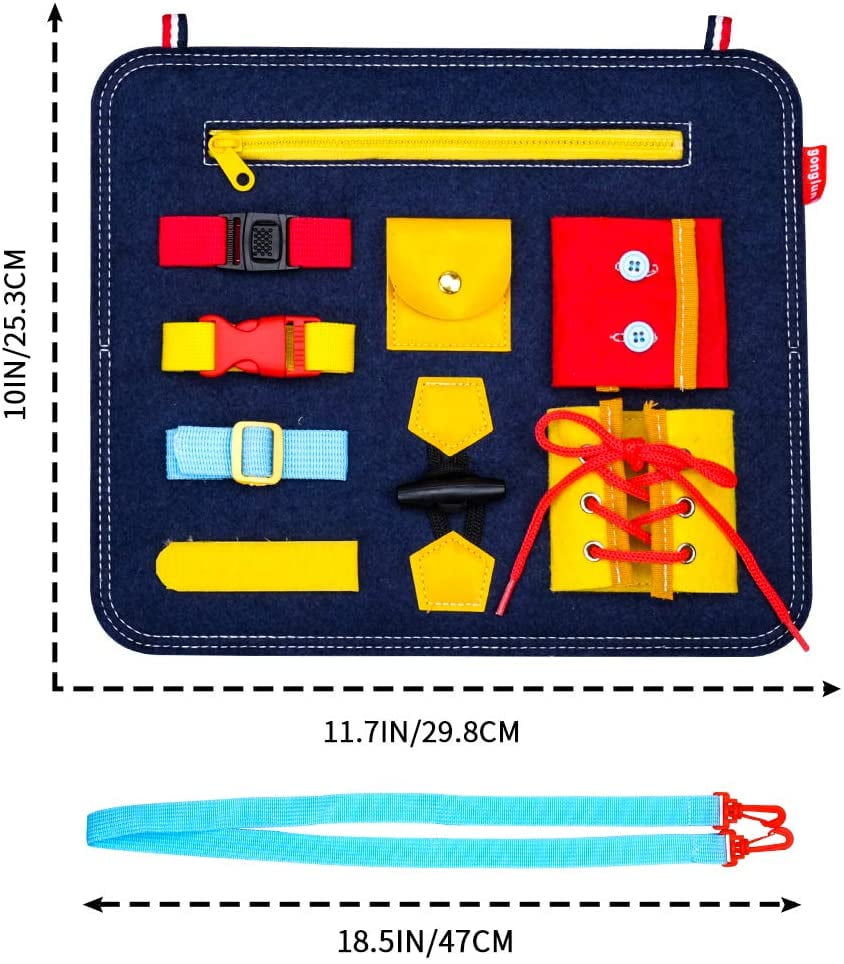 ✅
Appropriate for 1 - 4 year-olds
✅Made from High-Quality Materials 
✅Vibrant colors
✅Easy to use & perfect size for little hands
Why the concept of the Kids Educational Board is actually a pretty genius?
"This Kids Educational Board features buttons, laces, and snaps, all in a compact, wool felt board. I picked this as the best busy board for travel since it's a lightweight, portable, and quiet option for toddlers on the go."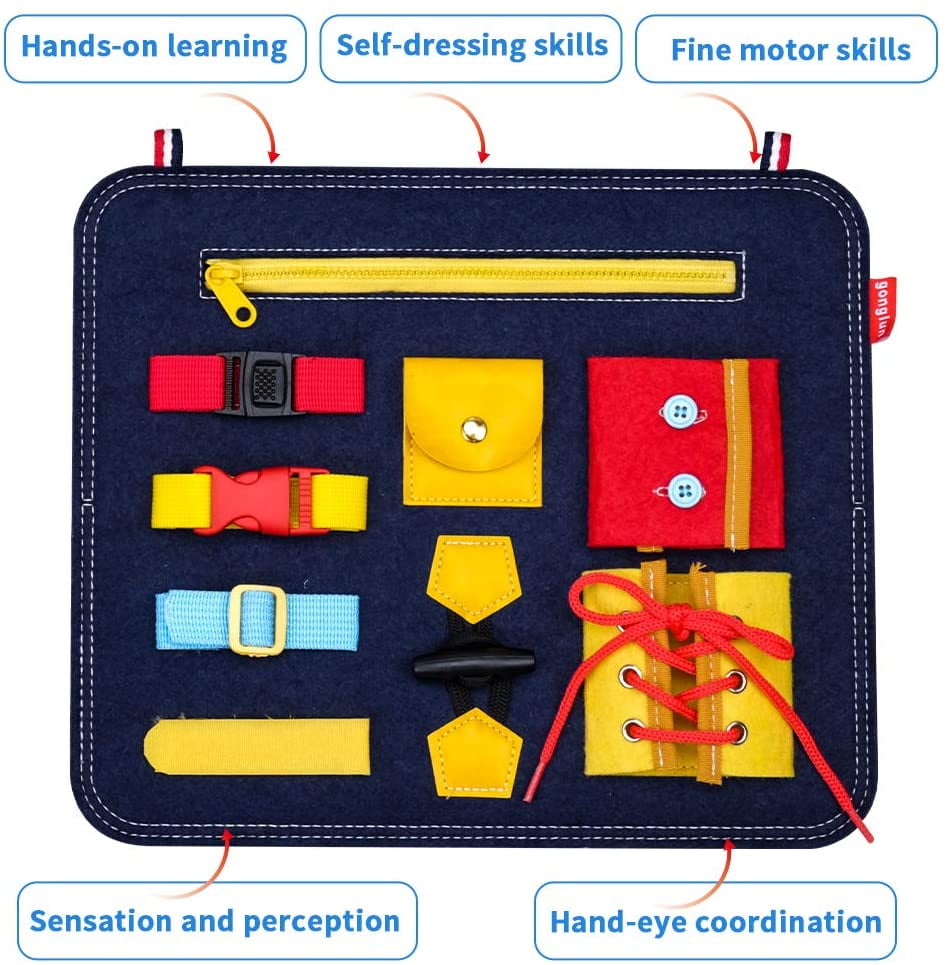 Kids Educational Board
encourages sensory play
. Sensory play goes hand in hand with brain development. It promotes early childhood development like
cognitive growth, language development, fine and gross motor skills, social interactions, and problem-solving skills.
🚢Free shipping today!
🤗50% OFF
🦺30-day money-back guarantee

Safety Certified for 1-4 Years
Toys and materials are designed and manufactured to meet safety standards for babies 1-4 years old.
Montessori Materials
Precise materials are at the heart of Montessori education. Products are designed so that children can focus, gain mastery, and flourish.
Sustainably Sourced
Manufactured at an award-winning factory that uses only sustainably-forested wood, non-toxic paint, and 100% recyclable packaging.